The Best Holiday Cookie Recipes
Still searching for cookie recipes to put into your gift boxes? Here are a few recipes that could inspire you!
Glazed Vanilla Cookies These vanilla cookies (also known as pryaniki) are amazing! Pryanki will be soft inside not just the day you make them, and its a great cookie gift.
Chocolate Kielbasa is my kids' favorite cookie! A chocolate delight, with walnuts and animal cookies. Very simple recipe, and doesn't take a long time to do and it looks pretty cool.
Walnut Cookies Walnut Cookies (also called Oreshki) are made from simple ingredients and no mixer required! They are filled with a light sweet caramel like filling made from condensed milk.
These classic French cookies are really easy to make, and the taste is amazing! You can experience with this recipe by adding your favorite flavors, nuts, spices or extracts.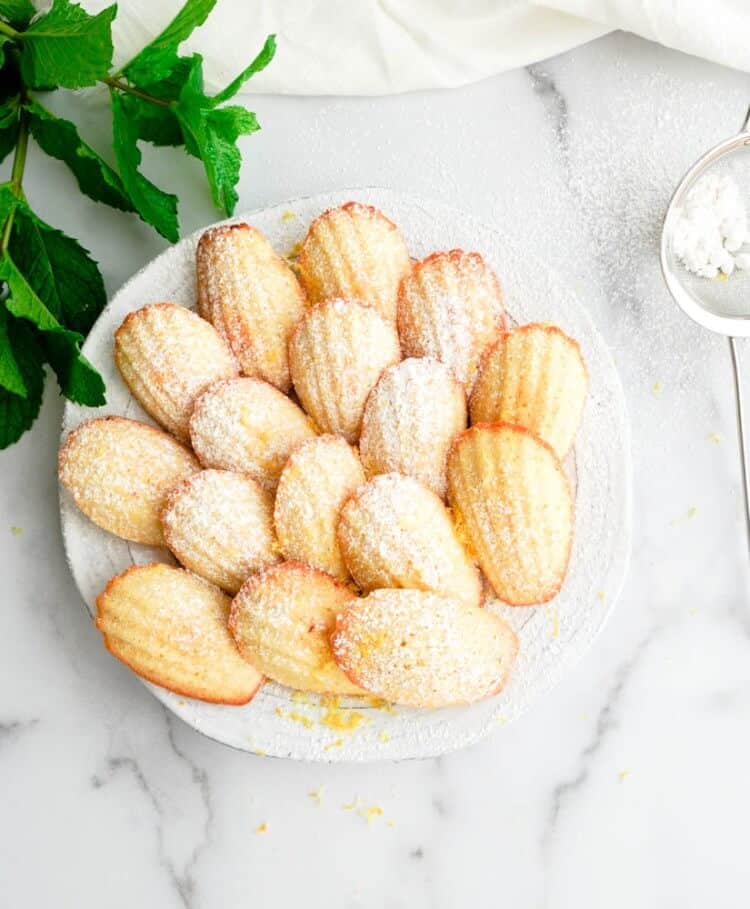 Fun and a great alternative to the regular rice crispy treats. Sweet winter trees are great for parties and family get-togethers. The winter tree shapes with "snow" will put you into the holiday winter wonderland dream.
They are simple to make and are super soft. You can use farmers cheese for this recipe, but sometimes farmers cheese is very hard to find so ricotta cheese will work great! The dough itself doesn't have any sugar in it so the sprinkled sugar makes a bit sweeter.
Pizzelle Waffle Cones This recipe doesn't require many ingredients, and doesn't take a lot of your time. It's a nice sweet dessert, with a waffle cone filled with cream.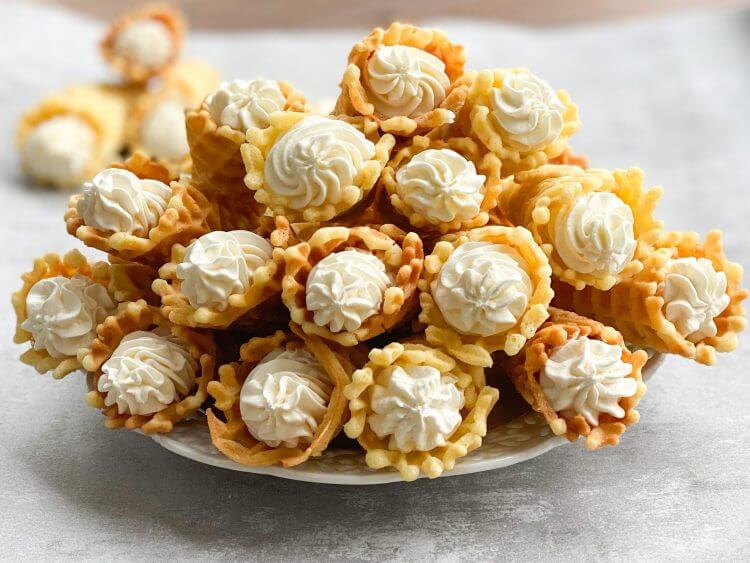 Meringue Dessert Meringue is one of those dessert treats that just melt your mouth, and one is never enough.
White Chocolate Clusters These white chocolate cluster treats are wonderful for family get togethers and showers. Made with 4 simple ingredients, and within 25 minutes you get an addicting treat.
If you need anymore inspiration search "cookies" at the top.
Happy Holidays!