The Best Gift Guide Under $100 for Anyone in the Kitchen
The 2021 holiday season is officially here. Looking for a gift for that special someone, a co-worker or a friend can get exhausting. So I put together some incredibly thoughtful, unique gifts under $100. You will find gifts for home cooks who enjoy spending some time in the kitchen. For those who like minimalistic lifestyle, cool and fun gadgets and even some personally crafted gifts. Whoever you may be looking for I am sure you will find some great gifts in this list. Disclaimer: The links to Amazon are affiliate links.
Holiday Gifts for the Minimalist On your List
Modern, stackable mini spice jars are room savers with a cool and clean look.

Those spice jars above need a label! These chic and clean spice jar labels can make a picture perfect pantry.
Not only do these coconut smoothie bowls are fun to eat from, but they are also completely natural and free from chemicals. You can enjoy a delicious acai smoothie bowl with them!
This marble rolling pin is perfect for rolling out that rogaliki dough, plus it puts an elegant touch to a kitchen.

Convenient pockets for the chef to hold their phone, utensils, towel or anything else. This apron is made from 100% cotton linen.
Looking for a More Personalized Gift?
Decorate your special someone's kitchen with a personalized cutting board.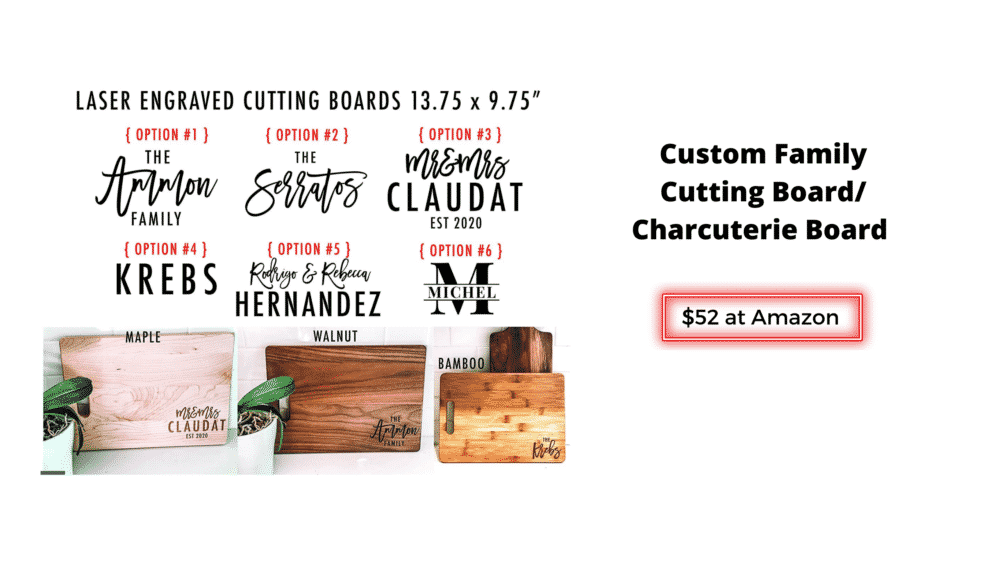 Unique and Cool Gadgets for the Kitchen
Quick and easy to use for french toast, waffles, hash browns, brownies and more. It's also small, so saves room in the kitchen.
From smoothies, to soups to salad dressings this Ninja can get the job done quick.
One gadget can open not just cans, but bottles and jars too.
For the meat chef at home, this gadget is a must.
O so many possibilities with a 7 blade vegetable slicer.
Save room in the kitchen drawer with three different type of blades in one gadget.
Awesome Holiday Gift Sets
For that one friend who always asks for hot sauce at every meal.
It's easier than you think when it comes to making your own matcha drink at home.
For the Cook Who is on Their Feet All Day Long
Relieve the pressure off the feet with a comfort cushion mat when cooking all day and washing the dishes.
For the Plant Garden Lovers
Always have herbs on hand when cooking with a home grown garden.

Brighten up the house with a citrus plant. Not only it looks great, but watching it grow is fun for everyone.
For the Professional Chef
Everyone needs a good cast iron dutch pot.
Yum! Make it a pizza night with a baking stone for the oven or grill.

When The Chef Needs A Break
My family's favorite game. We really play it everyday since we discovered it.
But When You're a Last Minute Shopper or The for The Chef Who Has It All
Let them choose what they want.