10 Salads to Make at Home During a Pandemic
Looking to boost your immune system during the coronavirus pandemic? Looking for easy salad recipes while staying home during the coronavirus outbreak? Eating a salad every day is one of the best ways to get in your recommended amount of fruits and vegetables. Be sure to choose a variety of fresh produce and choose a limited amount of sugar and fat in salad dressing or better yet, make your own. Salads can help you feel fuller for longer and you can be sure you are getting vitamins you need during this time.
The following healthy salad recipes are perfect for anyone wanting to add more nutrition to their diet or boost their overall health. This variety of salads is packed with flavor, nutrition, and vitamins. Below you will find a wide variety of green salads, greek salads, colorful sweet salads, detox salads, fruit salads, and protein-packed salads. Scroll on to see these easy salads that you can simply make at home for a great for lunch or dinner meal.
That Greek vacation you planned this spring may have been canceled, but it doesn't mean you can't bring the flavors of Greece to your lunch plate. This salad can be enjoyed on its own or as a side to any protein-filled main dish. It takes no more than 15 minutes to prepare.
Chicken Cobb salad comes with a load of healthy benefits. This salad is all you need to feel full and get nutrition in your diet.
All you need for lunch is protein and vegetables – that is what most people will say when it comes to eating healthy and this Cajun Chicken Salad has all that!
A classic wedge salad is usually made with blue cheese dressing, but I think the dairy-free ranch dressing makes for a better and more flavorful addition. Instead of bacon, I like to add the red onion for the crunch because it has much fewer calories and onions are great for the immune system.
This Fresh Chopped Thai Salad is made with bell peppers, mango, and more fresh veggies. It's tossed with a tasty Sesame Dressing that's super easy to make at home!
Craving a taco salad? Your spring break vacation to Mexico got canceled or postponed? The flavors of this Mexican BBQ Chicken Salad are creamy, sweet, crunchy, and will satisfy your taste buds.
Salads are not just for summer and sunny days, and they definitely don't have to be cold. Roasting vegetables is a great way to pack in the vitamins and nutrition. With the hidden fresh herbs in the dressing, you can be sure you are getting the ultimate immune-boosting benefits.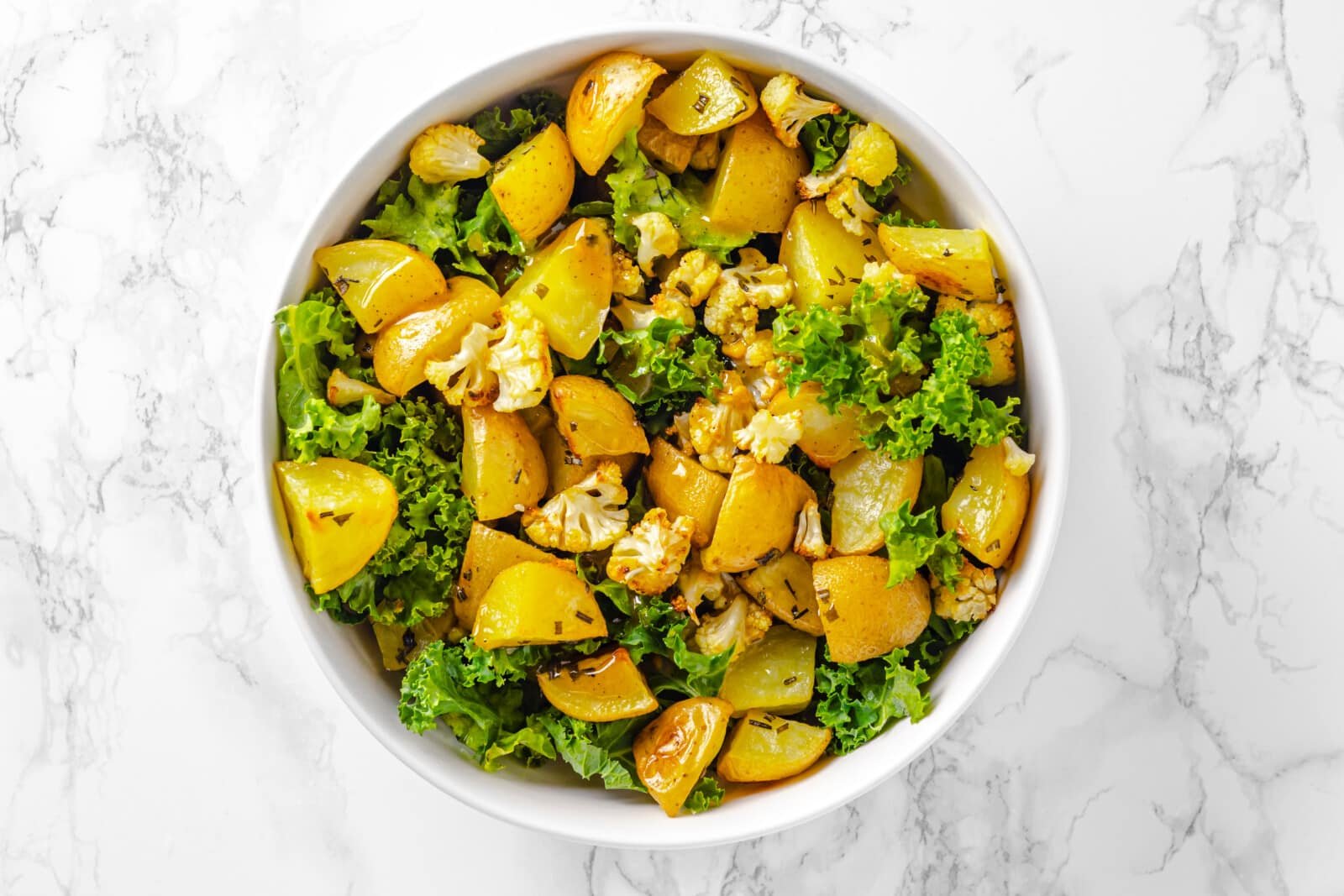 Costco shelves are emptying and stores just can't keep up with restocking. Don't panic, because you can make your favorite Costco salad right at home, in 20 minutes or less. The Superfood salad with poppy seed dressing salad is perfect for keeping you healthy and satisfied.
Make your time at home a little bit sweeter with this sweet fruit salad! It is made with natural sugar and citrus fruit. This fruit salad is a great option during the flu season without consuming the extra calories of a traditional dessert. fresh berries, citrus fruits, and grapes help you fight hunger because they are packed with fiber.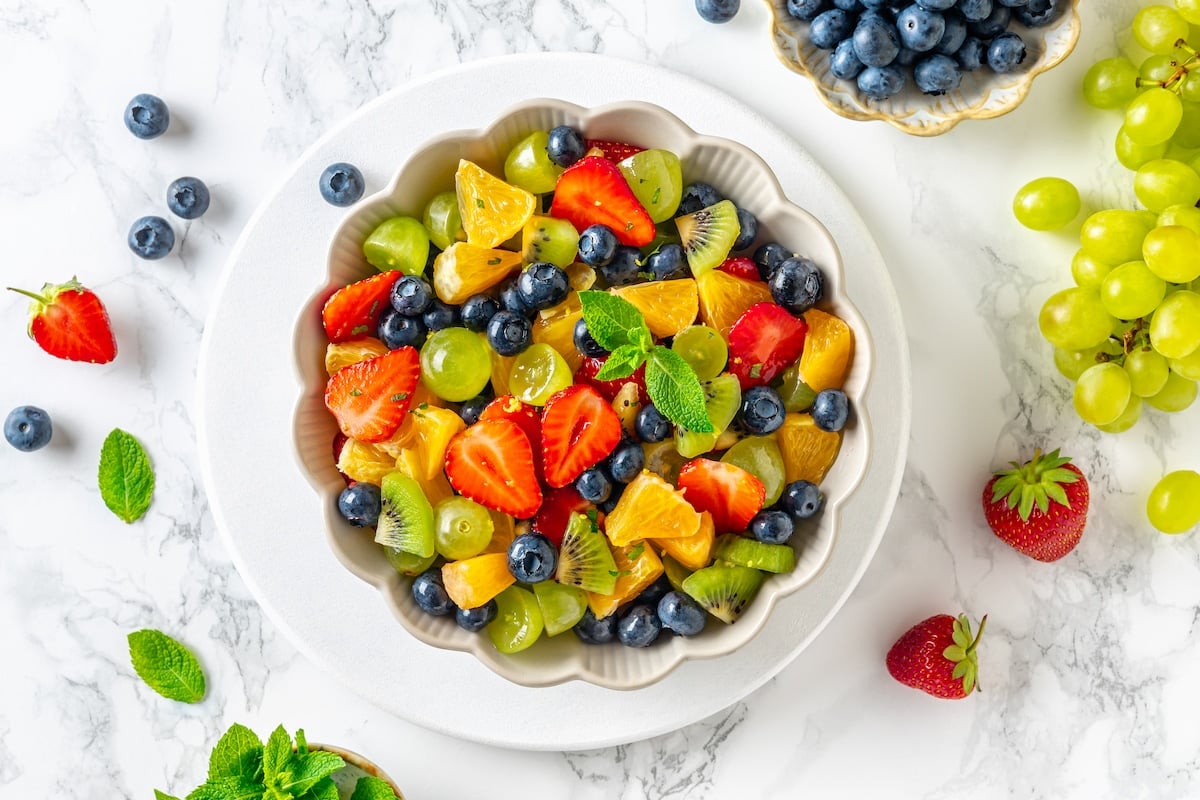 If you are just looking for an easy and quick side dish to your next lunch or dinner meal to pair with protein, this is a great choice. This salad is always a favorite with any crowd. I love the flavors, colors, and just all the healthy goodness and benefits that come with this salad.
THERE YOU HAVE IT: 10 SALAD IDEAS TO MAKE FOR LUNCH OR DINNER AT HOME.
WHY SHOULD YOU MAKE SALADS AT HOME?
It's cheaper than food delivery. No delivery fee, no tipping, and no waiting.
Most of the ingredients you can easily find stocked at the grocery stores.
Making salads from the comfort of your own home will help you with social distancing.
Wash your hands with soap and water! Stay healthy and try to have a good time!